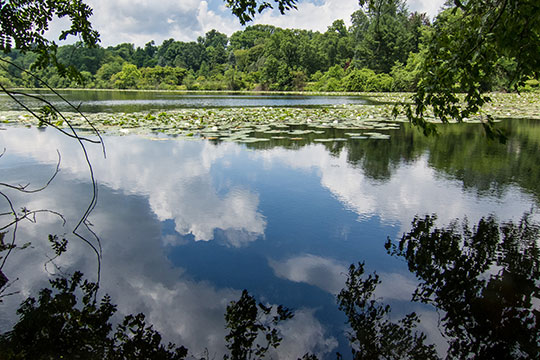 Welkinweir
Welkinweir is a 197-acre oasis of natural beauty located in the pastoral heart of northern Chester County. The former estate features a 55-acre arboretum, historic estate house, and ecologically diverse woodland, wetland, and meadow habitats. The property is a living laboratory for the study of ecological issues, sustainability, and land stewardship, offering inspiration and education for visitors and the local community. Welkinweir is the home of Green Valleys Watershed Association, a nonprofit with a mission to protect, preserve, and restore the natural waterways of northern Chester County. The arboretum and surrounding natural lands are open Monday to Friday from 9 a.m. to 4:30 p.m. There is no admission but donations are greatly appreciated. Private tours of the estate house & gardens are available for groups by advance reservation only (fee charged).
---
Holiday Open House
3 pm to 7 pm | Free Event
The historic Welkinweir Estate is opening its doors to the public for a festive Holiday Open House
The estate house will be decorated in holiday splendor for all to enjoy! Stop by to visit, and celebrate the season with joyful music from the estate's Skinner pipe organ; take in wintry views of forests and ponds from inside the estate; and learn about the history of the estate, which spans three centuries.
Families, friends, and neighbors are welcome. Light refreshments will be available.
There is no charge, however donations of money and/or sweet treats to share on the holiday refreshments table are appreciated.