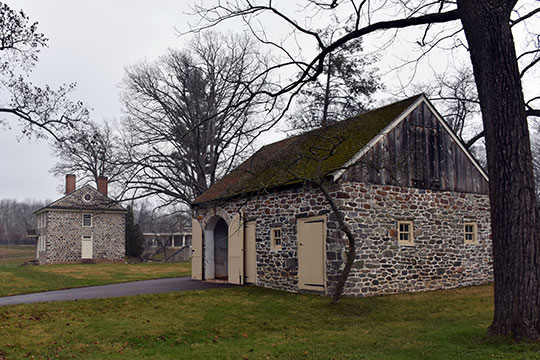 Valley Forge National Historic Park
Valley Forge was the site of the 1777-78 winter encampment of the Continental Army. The park commemorates the sacrifices and perseverance of the Revolutionary War generation and honors the ability of citizens to pull together and overcome adversity during extraordinary times.
Valley Forge has a connection to the American iron and steel industry as the name may suggest. Located in the stables next to the historic Washington's Headquarters are artifacts and an exhibit about the forges located along Valley Creek.
Valley Forge will be a Town Tours & Village Walks destination on August 24, 2017.
---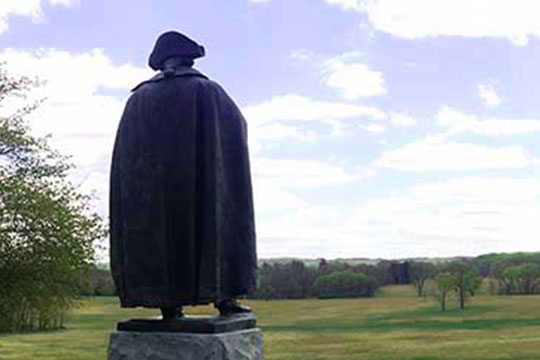 Heritage Night
6:30 to 8:30 PM
Cost: $35 Non-Members, $20 General Member, Washington Guard and higher levels Free with advance registration
Join us for a sunset picnic celebrating the arrival of The Descendants of Washington's Army at Valley Forge and commemorating the march-out of the Continental Army on June 19, 1778.
Evening includes General Washinton, as interpreted by Dean Malissa, and special guest speaker Jeff Devlin, host of Stone House Revival on DIY Network, who will present the 2017 General Stuben Award to Hunt Brigade, a volunteer group that has assisgted in maintaining or restoring huts and other structures at VFNHP to enhance visitor experience.
Location: Visitor Center, Pavillion
RSVP by June 2
Purchase or register for tickets online at vfparkalliance.org