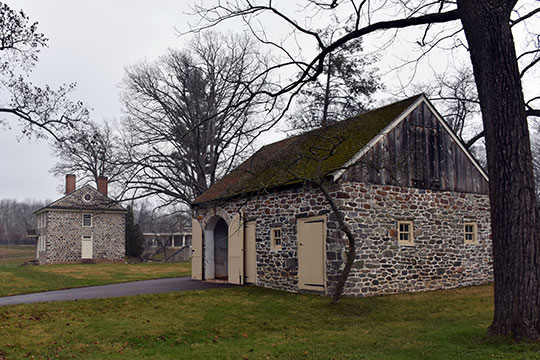 Valley Forge National Historic Park
Valley Forge was the site of the 1777-78 winter encampment of the Continental Army. The park commemorates the sacrifices and perseverance of the Revolutionary War generation and honors the ability of citizens to pull together and overcome adversity during extraordinary times.
Valley Forge has a connection to the American iron and steel industry as the name may suggest. Located in the stables next to the historic Washington's Headquarters are artifacts and an exhibit about the forges located along Valley Creek.
---
July 4th Community Picnic in the Park
11 am to 3 pm | Free Activities
July 4th Community Picnic in the Park welcomes thousands of neighbors, families, kids plus visitors from around the country to celebrate our nation's independence on the hallowed grounds of Valley Forge. The day includes music, food, historical games and crafts that teach more about the Valley Forge experience.