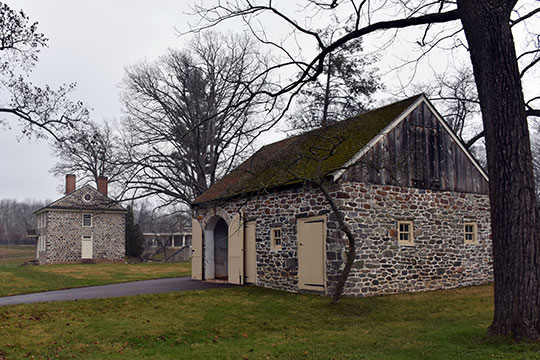 Valley Forge National Historic Park
Valley Forge was the site of the 1777-78 winter encampment of the Continental Army. The park commemorates the sacrifices and perseverance of the Revolutionary War generation and honors the ability of citizens to pull together and overcome adversity during extraordinary times.
Valley Forge has a connection to the American iron and steel industry as the name may suggest. Located in the stables next to the historic Washington's Headquarters are artifacts and an exhibit about the forges located along Valley Creek.
Valley Forge will be a Town Tours & Village Walks destination on August 24, 2017.
---
Trail Tuesdays & Prescribe-A-Trail Event
10 AM | Free
Enjoy a two mile walk while discussing medical question and healthy living ideas. - Dr. William N. Duffy, Penn Personalized Care Physician
Contact Molly Duffy at molly@vfparkalliance.org or call 484-886-5853 to join our walkers list and keep you posted on upcoming walks and cancellations.
All fitness levels welcomed.
Wear sturdy shoes.
Dogs and strollers welcome.