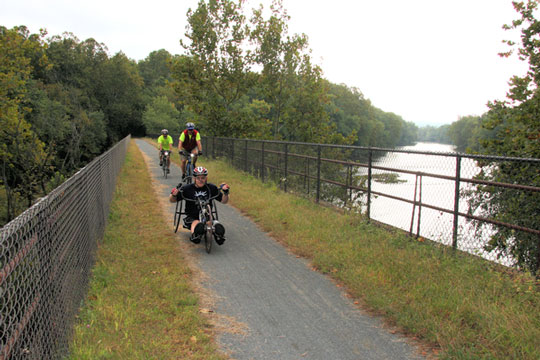 Schuylkill River Trail and Schuylkill River National Heritage Area
With the 128-mile Schuylkill River as its spine, our Schuylkill River National and State Heritage Area is alive with a remarkable diversity of historic, recreational and cultural attractions. Visitors can shadow the birth of our nation from the fabled landmarks of Philadelphia to the huts and hollows of Valley Forge. Upstream you'll find a wealth of historic places, quaint river towns, parks and access to the river and trails, all a legacy of the iron and steel industry.
The Schuylkill River Trail is a multi-use trail in Southeastern Pennsylvania with a projected length of almost 130 miles when complete. There are currently over 60 miles of finished trail, including a stretch from Philadelphia to Parkerford in Chester County measuring over 30 miles
---
Scenes of the Schuylkill Art Show
Scenes of the Schuylkill is an annual juried art show and sale that celebrates the beauty of the Schuylkill River region through art. Now in its 14th year, the show is hosted by the Schuylkill River Heritage Area every fall at the Montgomery County Community College West Campus gallery in Pottstown. This year's show runs from Nov. 2-Dec. 17. We are pleased to announce that this year's juror will be Rachel McCay, assistant curator at the Woodmere Art Museum in Philadelphia.
For more information go to http://www.schuylkillriver.org