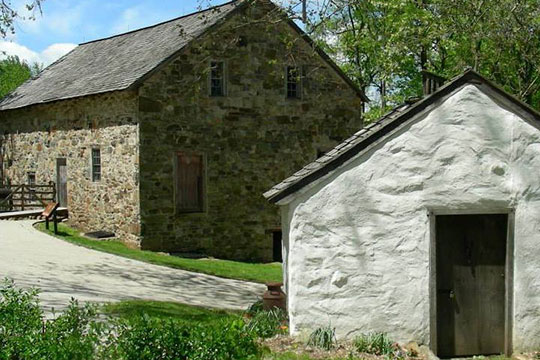 The Mill at Anselma
Nestled along the Pickering Creek in Chester Springs, Pennsylvania, The Mill at Anselma is an extraordinary artifact of 250 years of Chester County's industrial heritage. Built in 1747 as a custom gristmill, the Mill retains its original Colonial-Era power train, as well as multiple layers of industrial equipment ranging from the late 1700s to the mid-1900s. The first of eight grist mills established in the Township of Pikeland, the Mill at Anselma was never the largest nor the most valuable. However, it provided a vital local flour milling service for early settlers living in Philadelphia's backcountry against the backdrop of a flourishing American grain economy in the late 18th century.
The Mill at Anselma that demonstrates through sensory experiences, the evolution of technology and the impact of change in commerce, free enterprise and transportation on American life over three centuries for schoolchildren, families, scholars, visitors and local residents.
The Mill at Anselma will be a stop on the July 14th Town Tours and Villa Walks Trolley Tour. Click here for more information.