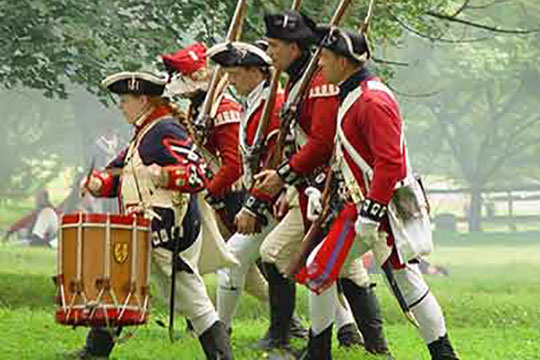 Valley Forge National Historic Park
Valley Forge was the site of the 1777-78 winter encampment of the Continental Army. The park commemorates the sacrifices and perseverance of the Revolutionary War generation and honors the ability of citizens to pull together and overcome adversity during extraordinary times.
Valley Forge has a connection to the American iron and steel industry as the name may suggest. Located in the stables next to the historic Washington's Headquarters are artifacts and an exhibit about the forges located along Valley Creek.
The Valley Forge Park Alliance works tirelessly to facilitate programs for park funding, education, volunteer programs, and partnerships to preserve Valley Forge. They are committed to ensuring the park is a beautiful gathering place of inspiration, refuge, and commemoration for generations to come.

For information on the Alliance and the programs they provide at the park please visit their website at https://www.vfparkalliance.org

---
An Evening with General George Washingtom
"One Heart, One Mind"
An evening with General George Washington
A Farm to Table Dinner
Philander Chase Knox Estate
Jeff Devlin will be this year's emcee for the Valley Forge Park Alliance's event, "One Heart, One Mind," an evening with General George Washington. Jeff is the owner of SchoolHouse Woodworking and host of five HGTV and DIY Network TV series, closest to his heart being "Stone House Revival".
Jeff began experimenting with carpentry when he was 15 years old. Since then, Jeff has been mastering techniques as a licensed contractor and woodworking craftsmanship for over 25 years. His design style is timeless. His motivation is to put heart and art into everything. With every project he adopts, whether building from scratch, renovating or restoring, his goal is to uphold the lasting durability and artistry inspired by the best work he's seen.
Save The Date
More details will be found at https://www.vfparkalliance.org/ when finalized.