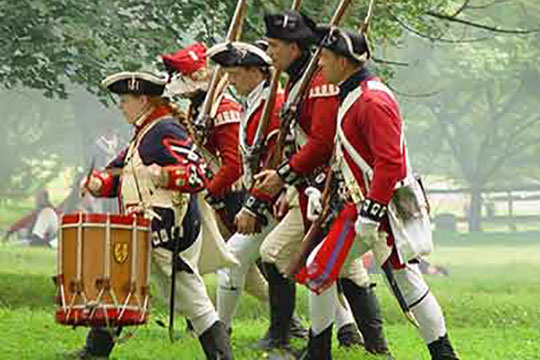 Valley Forge National Historic Park
Valley Forge was the site of the 1777-78 winter encampment of the Continental Army. The park commemorates the sacrifices and perseverance of the Revolutionary War generation and honors the ability of citizens to pull together and overcome adversity during extraordinary times.
Valley Forge has a connection to the American iron and steel industry as the name may suggest. Located in the stables next to the historic Washington's Headquarters are artifacts and an exhibit about the forges located along Valley Creek.
The Valley Forge Park Alliance works tirelessly to facilitate programs for park funding, education, volunteer programs, and partnerships to preserve Valley Forge. They are committed to ensuring the park is a beautiful gathering place of inspiration, refuge, and commemoration for generations to come.

For information on the Alliance and the programs they provide at the park please visit their website at https://www.vfparkalliance.org