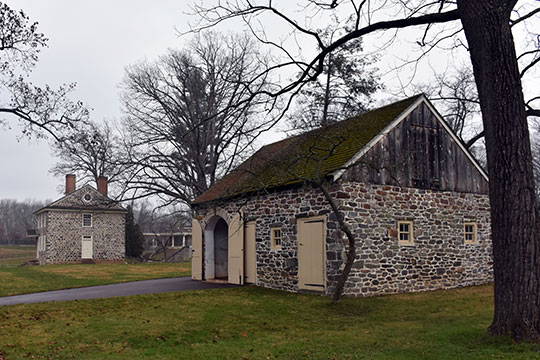 Valley Forge National Historic Park
Valley Forge was the site of the 1777-78 winter encampment of the Continental Army. The park commemorates the sacrifices and perseverance of the Revolutionary War generation and honors the ability of citizens to pull together and overcome adversity during extraordinary times.
Valley Forge has a connection to the American iron and steel industry as the name may suggest. Located in the stables next to the historic Washington's Headquarters are artifacts and an exhibit about the forges located along Valley Creek.
---
Trail Tuesdays | Interpreting Food Labels
10 AM to 11 AM | Free
Where: Alliance Table in Visitor Center Lower Parking Lot
For more information, info@vfparkalliance.org
---
Home School Day at VFNHP
10 AM, 12 PM & 2 PM | Free
Where: Valley Forge National Historical Park
Registration Required. For information, https://www.nps.gov/vafo/learn/education/classrooms/homeschooldays.htm?utm_source=enews+2019-04-23&utm_campaign=2015-08-04&utm_medium=email
---
Trail Tuesdays | Insights on Happenings at Valley Forge
10 AM to 11 AM | Free
Who: Valley Forge Park Alliance featuring Pat Madden, VFNHP Business Manager
Where: Alliance Table in Visitor Center Lower Parking Lot
For more information, info@vfparkalliance.org
---
Trail Tuesdays | Summer Safety Tips
10 AM to 11 AM | Free
Where: Alliance Table in Visitor Center Lower Parking Lot
For more information, info@vfparkalliance.org
---
Trail Tuesdays | Interpreting Food Labels
10 AM to 11 AM | Free
Who: Valley Forge Park Alliance featuring Main Line Health
Where: Alliance Table in Visitor Center Lower Parking Lot
For more information, info@vfparkalliance.org