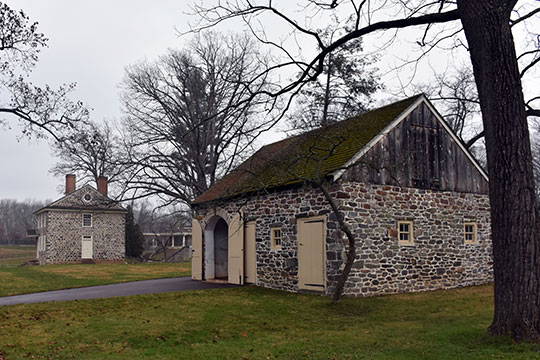 Valley Forge National Historic Park
Valley Forge was the site of the 1777-78 winter encampment of the Continental Army. The park commemorates the sacrifices and perseverance of the Revolutionary War generation and honors the ability of citizens to pull together and overcome adversity during extraordinary times.
Valley Forge has a connection to the American iron and steel industry as the name may suggest. Located in the stables next to the historic Washington's Headquarters are artifacts and an exhibit about the forges located along Valley Creek.
---
Valley Forge Revolutionary 5-Mile Run
7 am to 12 Noon | 8:30 Race Start
Sign up for this challenging race that winds through scenic Valley Forge National Park. This is a USATF sanctioned race. Race proceeds benefit Valley Forge National Historical Park, its trails and programs. The event also includes a 3-mile walk and 1.776 km Young Patriots Run for small children. The Revolutionary Run Event is a fun way for the entire family to get out and get active!
For more information and pricing and registration, please go to the race website.
---
Speaker Series: A Historic Tribute to the Continental Army at Valley Forge with Charlie Zahm and Tad Marks
7 PM
Alliance Members and Washington Memorial Heritage Donors: $15 per ticket
Non-members: $25 per ticket
Location: Freedoms Foundation • 1601 Valley Forge Road, Valley Forge, PA
A toe-tapping evening of colonial, Celtic, traditional, and contemporary music.
For more information and a full Speaker Series schedule visit vfparkalliance.org