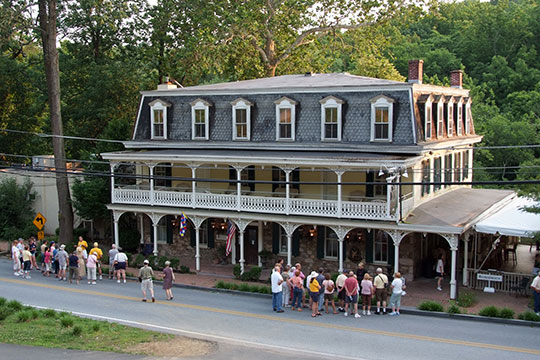 St. Peters Village Historic District
Nestled among many acres of quiet forest Saint Peters Village is home to historic residences and quaint shops and restaurants. This former company town has not changed much since the late 19th century, when they provided housing for the workers of the region's now-silent iron mines and granite quarries.
Visit the railroad trestle bridge over French Creek and see the remnants of the iron shaft mine and granite quarry that once supported the town.