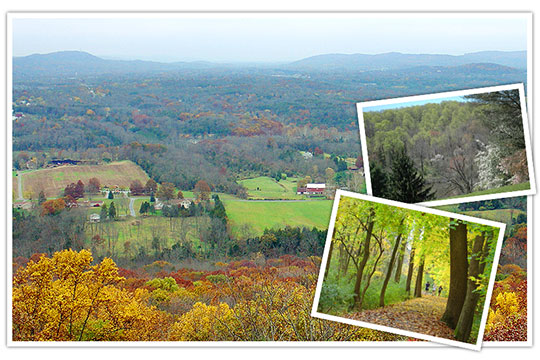 Schuylkill Highlands Partnership/Natural Lands Trust Program
From Valley Forge National Park to the historic City of Reading, the 929,057 acre Schuylkill Highlands of southeastern Pennsylvania and the Schuylkill River watershed comprise a special area of historical, natural, recreational and economic importance! Once home to vast iron plantations the landscape now beckons you to explore.
The Schuylkill Highlands is one of seven Conservation Landscape Initiative regions in Pennsylvania and includes the majority of the Schuylkill River Watershed, the southeastern most section of the Pennsylvania Highlands and the Hopewell Big Woods - the largest remaining unbroken forest in southeastern Pennsylvania.