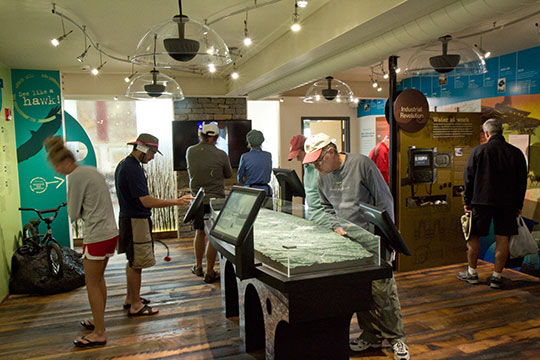 Riverfront Park Trailhead
Home to the River of Revolutions Interpretive Center, the Riverfront Park is one of the key sites to access the Schuylkill River Trail and learn about the history of the Schuylkill River.
Learn about the role the Schuylkill River region played in three revolutions: the American, Industrial and Environmental. The center features fun, interactive exhibits, as well as maps, video monitors, informative wall panels, and family-friendly displays.