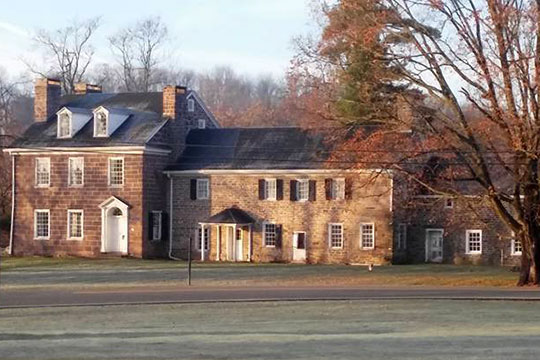 Pine Forge
In 1715, Thomas Rutter purchased land where he would build his first forge, on or near the present campus of Pine Forge Academy.
This forge, although crude and short lived, was the first forge in the colony, and would stimulate many other forges that would allow Pennsylvania to become, in time, the "Birmingham of modern civilization."
The Rutter Manor mansion and grounds will be open for tours beginning on History Day, May 1st. The schedule will be for Sundays from Noon to 5 PM and during the week by appointment. Please call: 610-367-7881.