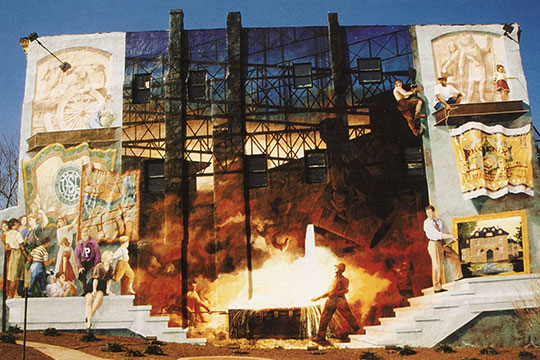 Phoenixville Historic District
Originally called Manavon, Phoenixville was settled in 1732 and incorporated as a borough in 1849. In its industrial heyday early in the twentieth century, it was an important manufacturing center and it was the site of great iron and steel mills such as the Phoenix Iron Works.
Phoenixville has a vibrant main street district, home to many restaurants and unique stores. Home to the Colonial Theatre which opened in 1903. In 1958, the theatre, along with some other parts of the borough, was featured in the motion picture The Blob. Beginning in 2000, Phoenixville has celebrated this with the annual Blobfest. Festivities include a reenactment of the scene featuring the Colonial. This one of the many special events held throughout the year.