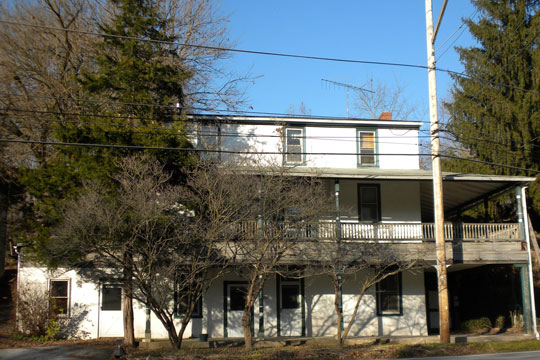 Mortonville/Laurel Iron Works
The hamlet of Mortonville was founded between 1767 and 1772 by Thomas Hayes, who erected a grist mill and sawmill where the Strasburg Road crossed the Brandywine Creek, on the east bank.
In 1850 the Mortonville Hotel was established to serve both stock-drovers and other travelers along Strasburg Road.
Visit Mortonville and witness the ongoing revitalization of a village almost forgotten by time. Learn about the roles the Strasburg Road, the Brandywine River, and the Railroad all played in the development of this village. Visitors can still see the former Mortonville Inn and enjoy picnic grounds along the Brandywine River. The nearby hamlet of Laurel, on the boundary of East Fallowfield Township, was the location of the Laurel Iron Works, originally founded in 1793.
Today activity centers on canoe rentals on the creek.

Mortonville/Laurel Iron Works: Building Freedom Tour Site 1b
2098 Strasburg Road
Coatesville, PA 19320