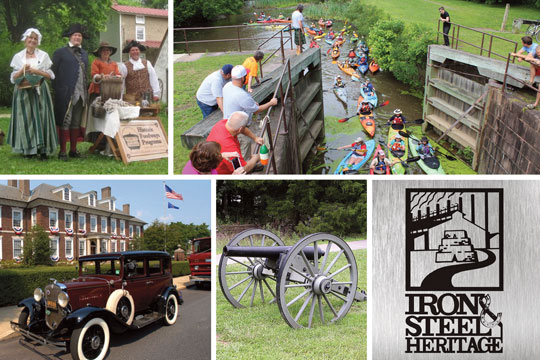 Iron and Steel Heritage Partnership
In 2003 the Iron and Steel Heritage Strategy identified a region spanning northern Chester, southern Berks, eastern Montgomery and western Lancaster counties and named it the Iron and Steel Heritage Region. This comprehensive study concluded that in no other area of comparable size in the nation were sites of so many historic forges and furnaces located in such concentration. Moreover, no region in the nation could boast a longer history with, and connection to, the iron and steel industry. This part of America, it concluded, literally forged the nation.
In 2009, the Iron and Steel Heritage Partnership (40 member organizations) was formed to explore ways to implement some of the recommendations in the plan. The goal is to bring visitors to this remarkable region and encourage residents to learn more about their home.
The Partnership publishes an Iron and Steel Heritage & Recreation tourism brochure and map in addition to a companion website. This builds on the heritage and recreation nature based tourism marketing brand for the Middle Schuylkill with our consortium logo, and coordinated events planning. The website also features tourism destinations throughout the region which will provide residents and visitors with much more readily accessible information about these natural, recreational, cultural, historic and scenic destinations and resources.
The brochure is distributed at visitor information and partner sites.
---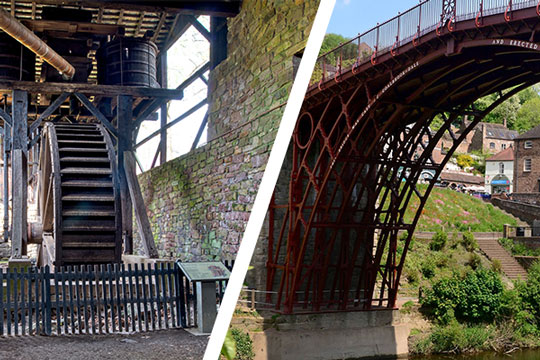 Bridging The Atlantic: British-American Iron Connections
Watch The Webinar Replay Here
David Blackburn
Director of Landis Valley Village and Farm Museum (former site director, Hopewell Furnace National Historic Site)
Gillian Crumpton
Director of Collections and Learning, Ironbridge Gorge Museum Trust, Coalbrookdale, England
Georgina Grant
Senior Curator,
Ironbridge Gorge Museum Trust, Coalbrookdale, England
Join us as we explore iron history and its interpretation in Chester County, PA, and Ironbridge Gorge, England