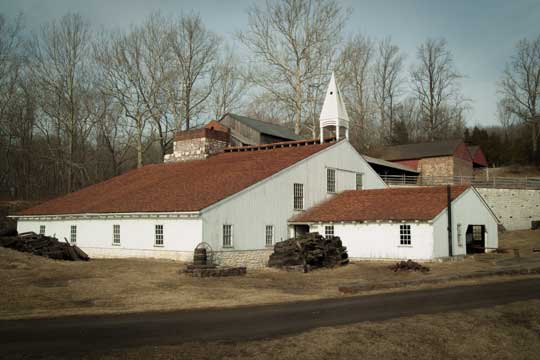 Hopewell Furnace National Historic Site and French Creek State Park
Hopewell Furnace showcases an early American industrial landscape from natural resource extraction to enlightened conservation. Operating from 1771-1883, Hopewell and other "iron plantations" laid the foundation for the transformation of the United States into an industrial giant. The park's 848 acres and historic structures illustrate the business, technology and lifestyle of our growing nation.
Originally part of Hopewell Furnace and other area iron plantations, today French Creek State Park is an oasis for people and wildlife. Straddling the Schuylkill Highlands, the 7,730-acre park is the largest block of contiguous forest between Washington D.C. and New York City. The forests, lakes, wetlands, and fields are a destination for the people of southeast Pennsylvania to hike, fish, camp and bike.
---
Lecture | Cornwall Furnace featuring Mike Emory
2 PM | Free
Discover Cornwall Furnace with its site administrator Mike Emery.
Where: Hopewell Furnace Conference Room