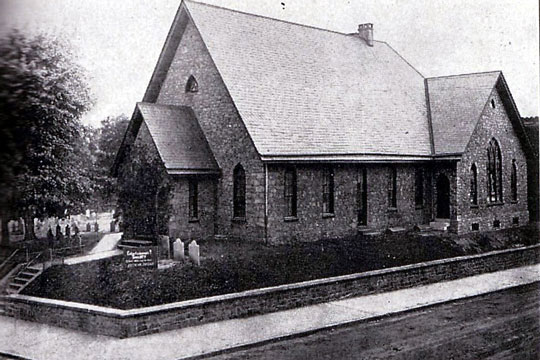 Historic Society of the Phoenixville Area
The Society was organized in 1977 from a Bicentennial planning group. The Society acquired the former Central Lutheran Church at Main & Church Streets in Phoenixville in 1980. The Museum opened on November 1, 1980.
The building houses the administrative offices, Museum, and social hall at the Church Street level with additional storage upstairs. The present building was erected in 1873 to replace a smaller church of plainer architecture. The 1873 structure is an English Gothic style building made with Chester County fieldstone.
The mission of the Historical Society of the Phoenixville Area is to identify, collect, preserve, interpret, and disseminate materials and information pertaining to Phoenixville area history in order to assist and educate the public in understanding and appreciating their Phoenixville area heritage and how it relates to their lives.