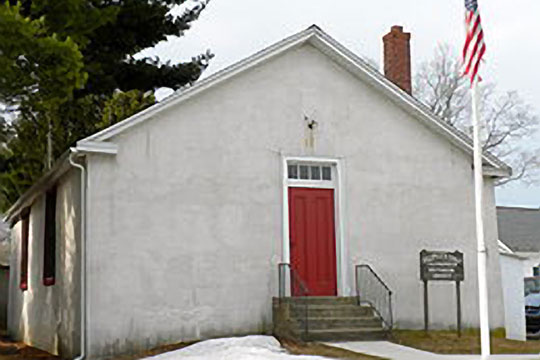 Ercildoun Village
Land in the current hamlet of Ercildoun was first settled by Quaker farmers in the final years of the eighteenth century. In 1801 the current Fallowfield Friends Meeting House was built, which, with the adjoining cemetery, People's Hall, and a grocery store, forms the center of town. Arising from Quaker beliefs, the abolitionist East Fallowfield Anti-Slavery Society was formed in 1835 with James Fulton Jr. as the recording secretary, and 33 other members.
In 1845 an association of abolitionists purchased the land and built a hall next to the Meetinghouse, which they called the Free Hall and later the People's Hall as a result of fears of threats to the Fallowfield Meeting House.
Ercildoun became known as center of the Underground Railroad with groups as large as 33 escaped slaves passing through town.
Rebecca Lukens Burial Site
In 1854 Rebecca Lukens was buried in the Fallowfiled Orthodox Friends burying ground in the village. She was the owner and manager of the iron and steel mill whcjh became Lukens Steel Company in Coatesville. Fortune Magazine named her "America's first female CEO of an industrial company".