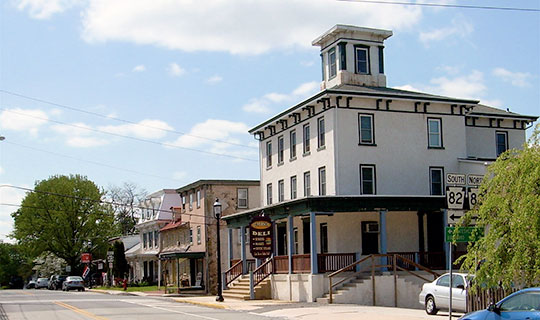 Elverson Borough Historic District
Originally part of West Nantmeal Township, early settlement in the area of present-day Elverson responded to its situation along an established trade route from Lancaster to the French Creek iron furnaces at a location where travelers had access to three strong springs. Situated on the edge of Chester County and looking westward into the broad Conestoga Valley of Lancaster and Berks Counties, there are regional records of iron ore being dug here in the late 17th century.
Crows Nest Preserve
A visit to Elverson is not complete without stopping at Crows Nest Preserve at 201 Piersol Road, just North of the Village. See Crows Nest Preserve for more information.