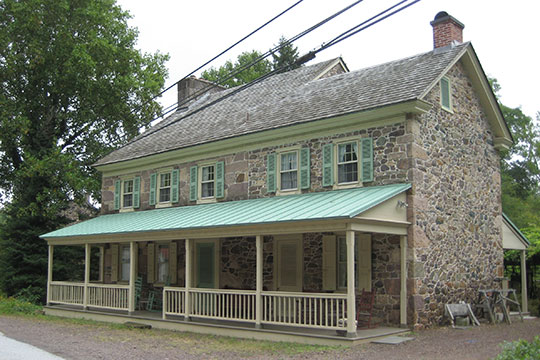 Coventryville Historic District
Coventryville was founed in 1717 by Samuel Nutt. Coventry Forge was the first iron forge in Chester County as a result of the areas rich deposits of iron and limestone. Iron making continued at the site through the 19th century.
The village today consists of structures dating from the early 18th century through the middle of the 19th including workers' housing, the Inn, the ironmaster's house (Coventry Hall) and the mid 19th century Methodist church. The Coventryville Historic District remains an intact concentration of original 18th and 19th century structures. The community was listed on the National Register of Historic Places in 1978.