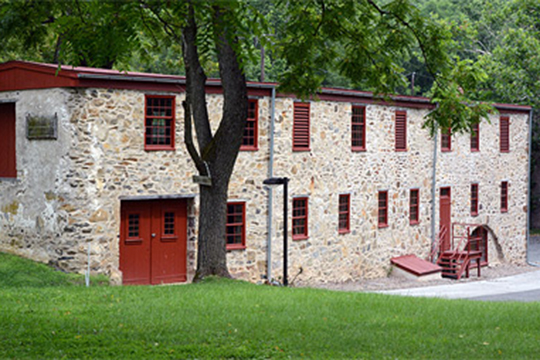 Charlestown Village and Woolen Mill
Farmers and ironmasters of Chester County had to dress themselves, their families and in some cases, their employees. The Woolen Mill of Charlestown Village provided high quality material.
Constructed circa 1740 with upgrades circa 1840 and 1902, the old Woolen Mill adjacent to Charlestown Road in Charlestown Village has been a land mark for many years.
It was restored in 2005.
Contact the Charlestown Historical Society for tours.

The Woolen Mill of Charlestown: Supplying Freedom Tour Site 8
2405 Charlestown Road
Malvern, PA