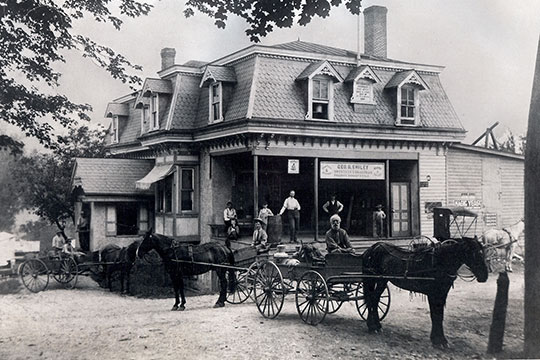 Birchrunville Historic District
Located in West Vincent Township, Birchrunville and the surrounding countryside lay along the path Washington used to march his troops to Valley Forge, where the army spent the brutal winter of 1777-78.
Traces of one of the powder mills constructed during this period at the behest of Congress are still evident today, on Powder Mill Hill. Thirty-four historic properties have been identified in the Birchrunville Historic District.

Birchrunville: Supplying Freedom Tour Site 4
1403 Hollow Road,
Birchrunville, PA