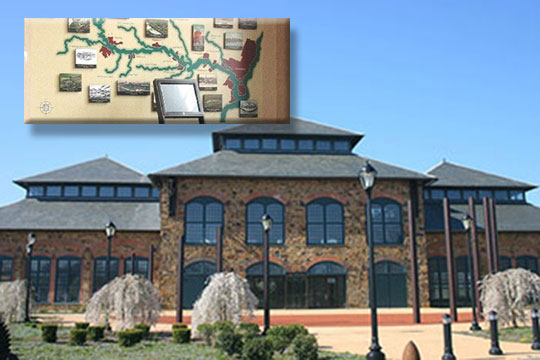 Schuylkill River Heritage Center In Phoenixville
The Schuylkill River Heritage Center, which sits on the site of the former Phoenix Iron and Steel Company, is a unique, interpretive way to experience the pictures and pieces of the past to give a better understanding of Phoenixville's Iron and Steel legacy and its place in the Schuylkill River's history.
The 120-year-old building has been repurposed, and now houses historic artifacts and video presentations that introduce visitors to both Chester County and the Schuylkill River watershed and recount the history of the Phoenix Iron and Steel Company.
Interactive kiosks and large murals round out this retrospective on Phoenixville's past.