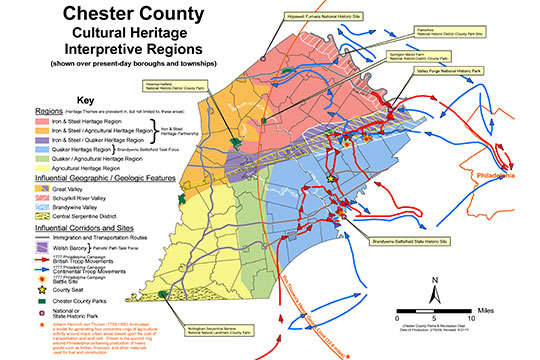 Chester County Planning Commission
As one of three original counties founded by William Penn in 1682, Chester County enjoys a rich and vitally important role in the development of this country. To encourage and support the identification, preservation and interpretation of our historic structures and landscapes, the Planning Commission offers technical assistance for preservation plans and historic resource surveys with financial assistance available through the Vision Partnership Program.
Town Tours & Village Walks is a series of free summer strolls through historic neighborhoods, hamlets, villages and sites. This summer, you can explore Chester County's heritage on Thursday evenings, June 9 – August 25. Tours generally last 50 minutes and begin at 5:30 pm with the last tour leaving at 7:00 pm unless daylight allows for additional tours. Each tour is designed to inform, entertain and increase awareness of Chester County's rich heritage and historic landscape. A number of our sites offer a good selection of restaurants and shops to enjoy after your tour.
---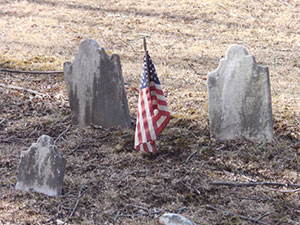 Town Tours - Event 8
5:30 PM | Free
Remains of the Day
Sponsor: Historic Yellow Springs.
The second engagement of the Philadelphia Campaign was the Battle of the Clouds on September 15th, so named because it was ended abruptly by a storm. Around 5 pm, the Continental army began its almost ten-mile retreat to Yellow Springs in the downpour where soldiers took what shelter they could find. You may wonder: "Where are the bodies buried?" The Revolutionary War Hospital at Yellow Springs and the Quaker meeting houses, churches, and private homes in our area were utilized as medical facilities during the Philadelphia Campaign. We know that many soldiers and community members suffered and died here in Chester County during the early days of the Revolutionary War, yet little is known about their burial places. Come and learn about the cemeteries where we honor those who bravely served. Also, learn about the exploration and attempts to locate these unknown Revolutionary soldiers' graves. You will be able to pick up a driving tour map so you can visit these final resting places we do know about and pay homage.

Parking & Registration: Tours will begin at 5:30 p.m. Historic Yellow Springs, 1685 Art School Road, Chester Springs. Follow directional signs after entering the village.
---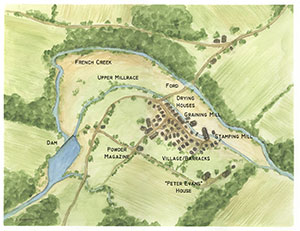 Town Tours - Event 9
5:30 PM | Free
Powder Mills and More
Sponsors:
East Pikeland Historical Commission and Pikeland Historical Society.
One of the first actions of the newly independent Continental Congress was the authorization to build a gun powder mill and gun factory to supply General Washington's army and the broader American cause. The site was on the banks of French Creek in East Pikeland Township. The millrace is still largely visible on the French Creek Trail, and recent archaeological projects have exposed foundations of the original buildings that stood for just over a year before being destroyed by Hessian troops. Tour guides will explain how the present remains relate to the original forty building manufacturing complex and barracks, and how the powder and arms were produced.

Parking & Registration: Tours begin at 5:30 pm. East Pikeland Township building, 1158 Rapps Dam Road, Phoenixville.
---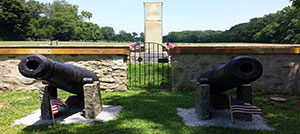 Town Tours - Week 10
5:30 PM | Free
September 20, 1777: Remember Paoli
Sponsors: Paoli Battlefield Preservation Fund, Paoli Memorial Association and Malvern Historical Commission.
Come to the site of one of the bloodiest battles of the Revolutionary War, the Paoli Massacre, where the British troops staged a midnight raid on General "Mad" Anthony Wayne's Pennsylvania Line on September 20/21. Tales of the brutality of the British, who fought with bayonets and swords, gave rise to the nation's first battle cry "Remember Paoli." You will meet re-enactors who will portray Continental soldiers and their British counterparts and explain what life was like in the 18th century. Visit the gravesite of the 52 dead Continental soldiers from this battle and other monuments on this hallowed ground. Learn from the Paoli Battlefield Preservation Fund about their status on making this scared ground a National Historic Landmark.

Parking & Registration: Tours begin at 5:30 pm. Monument and Wayne Avenues, Malvern.

---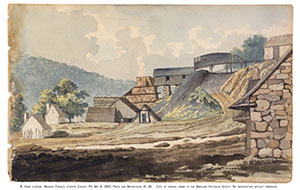 Town Tours - Event 11
5:30 PM | Free
Self-Guided Driving Tour: The Furnace Region during the Revolutionary War
Sponsors: East Nantmeal Historical Commission and Warwick County Park.
On September 17, 1777, following the stormy retreat from the Battle of the Clouds to Yellow Springs, the main Continental Army, desperately low on ammunition and practically defenseless against the enemy only a couple hours away, began the march from Yellow Springs to Warwick and Reading Furnaces. With roads still almost impassable, the supply train traveled on today's Route 23. The troops eventually reached Chester County's vital iron furnace region, where General Washington was able to resupply and refresh the troops. A self-guided map will allow visitors to explore this fascinating iron region.

Companion Lecture, 5:30 to 7:00 pm: "Chester County's Historic Furnace Region" in Warwick County Park's meeting room. Reservations Required. See 2017 Lectures listing for important further details.

Parking & Registration: Warwick County Park, Pavilion 3, 191 County Park Rd, Pottstown. Self-guided maps will be available at the pavilion 5:00 to 7:30 pm, along with refreshments.
---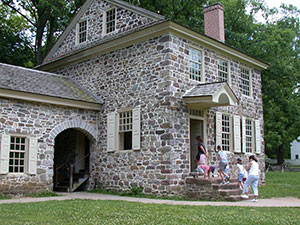 Town Tours - Event 12
5:30 PM | Free
Walking with Washington, Literally!
Sponsors: Valley Forge Park Alliance, Schuylkill Township Historical Commission and Valley Forge National Historical Park.
On December 19, 1777, following a devastating Philadelphia Campaign, George Washington led a weary Continental Army into Valley Forge. For the next six months, the hills along the banks of the Schuylkill River would serve as the Army's home. Washington's Headquarters, also known as the Isaac Potts House, has the distinction of being the structure General Washington used as his headquarters during the 1777-1778 Valley Forge Encampment. The building could be considered the "Pentagon" of its time, as it was the place where Washington and his highest-ranking officers worked and lived during the encampment. Start your tour of the entire Headquarters complex at the restored Train Station. Enjoy an opportunity to visit the park after hours and learn about the Valley Forge encampment from George Washington himself! Our national re-enactor is traveling from Mount Vernon for this special occasion!

Parking & Registration: Tours will begin at 5:30. All parking will be at Washington Memorial Chapel on Rt. 23 in Valley Forge National Historical Park. Free shuttles to Washington's Headquarters. Please be advised of hilly terrain. Handicapped access is limited.