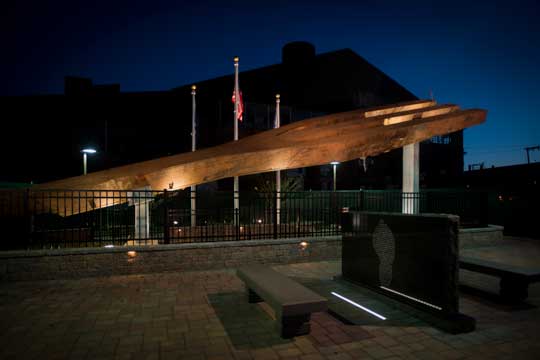 National Iron & Steel Heritage Museum
With its beginnings in the early 19th century, the iron and steel industry played a key role in transforming both Pennsylvania and the nation. Coatesville, Pennsylvania is central to this important story. It was here, in 1825, that a female entrepreneur named Rebecca Lukens began managing the mill and created a successful iron-making operation on the Brandywine River.
Since that time, Coatesville has been the site of an unbroken chain of innovation and improvement in the making of iron and steel, from the rolling of plate for America's first iron-hulled vessel in 1825, through improvements in the making of armor plate steel that helped America defend itself in war, to innovations in steel technology that provided the framework of many modern skyscrapers including the World Trade Center. The entrepreneurial creativity of the early steel pioneers has continued right up to the present day in Coatesville.
---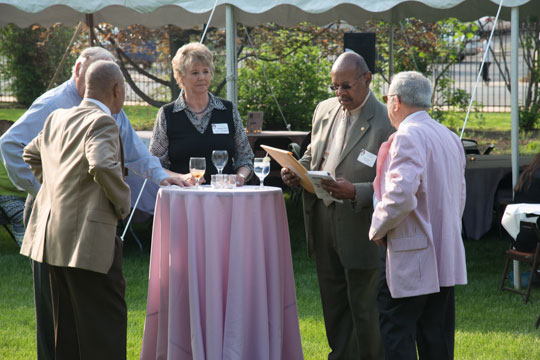 Eleventh Annual Rebecca Lukens Award Presentation
5:30 PM to 8 PM | $65 Admission
The National Iron & Steel Heritage Museum (NISHM) in Coatesville, PA, along with Coatesville Savings Bank, is pleased to announce its eleventh annual Rebecca Lukens Award to be presented to Frances Sheehan.
A long-time resident of the Philadelphia area, Frances Sheehan has been heavily involved in philanthropic efforts and organizations, especially in Coatesville and Chester County. Her interest and support has covered a wide range of local organizations including Planned Parenthood of Chester County, the Chester County Women's Commission, the Coatesville Weed and Seed Program, Philanthropy Matters, and others. Her experience with those groups ranged from founder, to board member, to president.

In 2002, Frances became President and CEO of Brandywine Health Foundation, a charitable foundation with an asset base of approximately $26 million. Under her guidance BHF supported nonprofits with $15 million in grants, built Brandywine Center (health and housing center), and launched the Coatesville Youth Initiative to address the needs of local middle and senior high school students.

She became president of Crozer-Keystone Community Foundation (in Media) in January 2017. It is clear that Frances and Rebecca have exemplified the same dedication to work and community.

The Rebecca Lukens Award honors individuals who exhibit the qualities of Rebecca Lukens — resilience, leadership, courage, and strategic outlook. Please join us at the National Iron & Steel Heritage Museum for the awards presentation as we recognize our 2017 recipient.
Past recipients include: Mary Sullivan(2007), Jane Davidson(2008), Barbara Travaglini(2009), Gladys Flamer(2010), Nancy Penn Hannum(2011), Tammy Cansler(2012), Regina Horton Lewis(2013), Molly Morrison(2014), Mary Ann Rossi(2015), and Barbara Cohen(2016).
The Rebecca Lukens Award will be presented to Frances Sheehan at a twilight garden party reception in the Lukens National Historic District. Tickets are $65. Reservations are required.

To reserve your seat call 610-384-9282 or pay online on steelmuseum.org.
---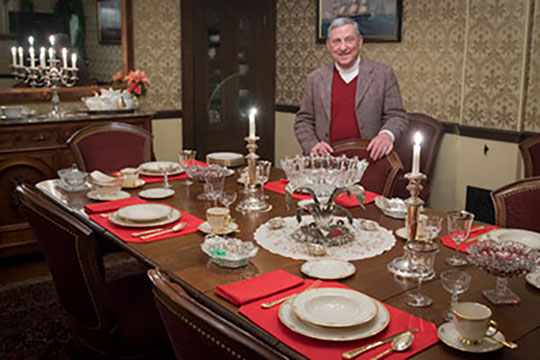 Terracina Behind The Scenes Tour
10am & 11am| $20/person, $18/member
Join us for a behind-the-scenes tour of Terracina, a nineteenth-century ironmaster's home. Built in 1850, Terracina was the home of Isabella and Dr. Charles Huston, second president of Lukens Steel Company, and later, home of Stewart Huston. Today, the Country Gothic style home is furnished with Victorian antiques from the second half of the 1800s.
For one time only, you can receive a specialized tour of Terracina, which focuses on the history of the antiques and the lives of those that lived during the nineteenth century. From 1850s desks, to 1870s gasoliers, to chairs and couches, and much more... you can see it all.
With Eugene DiOrio (former Lukens Steel Company employee and local historian) as your tour guide, this is your chance to see Terracina like never before, and enjoy learning about the life and times of the Victorian era.

RSVPs are required.

Call 610-384-9282, or email us, to reserve your spot.